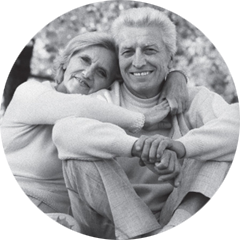 Who we are
Open Prepaid Funerals Limited was formed in 2003 to provide a financially secure and ethical method of planning your funeral – specialising in pre-paid funeral plans. Our friendly team consists of:
John Taplin - Co-owner and Founder, Managing Director
David Bastock - Co-owner and Founder, 7th Generation Independent Funeral Director
Michelle Russ - Senior Administrator
Carla McQuillan – Senior Administrator
Kerris Morgan - Design, Print and Distribution
Sam Davis – Bookkeeping
Annabel Taplin - Plan Document handling and scanning
Amanda Hodson - FD Area Manager - Middle England and North Wales
Paul Firth - FD Area Manager - South Wales and West Country
Claire Reynolds – FD Support Executive - National
Learn more about our expert team now, including a little bit about each of us and our role at Open Prepaid Funerals.
What we do
Open Prepaid Funerals Limited are a Registered Provider with the Funeral Planning Authority. Our team work with you to plan the best pre-paid funeral plan possible – ensuring that your requirements are met, your needs are respected and you are confident your funeral will be thoroughly taken care of when you're gone.
We are committed to the provision of your funeral through, wherever possible, an independent funeral director. The Open Prepaid Funerals Trust deed has been created in such a way that it protects both you, the plan holder, and the funeral director who has responsibility for the provision of your Open Prepaid Funeral.
It does this by ensuring that not only your money is safely managed by an independent board of trustees and investment managers, but that Open Prepaid Funeral plans offer the best combination available of highest financial growth and lowest administrative costs. Learn more about our trust fund, and board of trustees.
For more information about any of our pre-paid funeral plans, get in touch with a member of our expert team today.