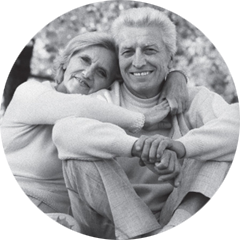 Who we are
Open Prepaid Funerals Limited was formed in 2003 with the aim of providing a financially secure and ethical method of planning a future funeral by specialising in prepaid funeral plans.
What we do
Open Prepaid Funerals Limited are a Registered Provider with the Financial Conduct Authority.
Our team work with independent funeral directors who are IARs to ensure that your requirements are met, your needs are respected and you are confident your funeral will be thoroughly taken care of when you're gone.
We are committed to the provision of your funeral through, wherever possible, an independent funeral director. The Open Prepaid Funerals Trust deed has been written to meet the necessary requirements under FCA regulation thereby offering you confidence in choosing Open.
It does this by ensuring that not only your money is safely managed by an independent board of trustees working alongside the discretionary fund manager Quilter Cheviot, but that Open Prepaid Funeral plans offer an easy to understand range of products and services. Learn more about our trust fund, and board of trustees.
For more information about any of our prepaid funeral plans, get in touch with a member of our expert team today.