What makes Open so appealing?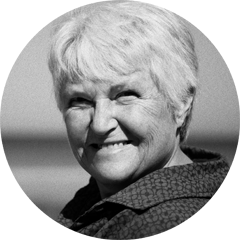 It may sound like a cliché but we chose the name Open as a clear sign of our operating model. We're Open by name and open by nature. So, when it comes to planning your own funeral we'll be very clear about our fees and what happens to your money.
Our fees
As we have always been, we are open and transparent about our admin fees and growth figures. Here are some key points that make us different from other prepaid funeral plan providers and that you should consider when choosing a plan provider:
We have one single fixed admin fee of £285.00
No commissions or additional fees are taken from the plan price you pay
The growth the Open Prepaid Funerals Trust apply, currently 3% per annum (July 2022), is applied to both the funeral director services element AND to the disbursements element of your plan
As an FCA registered plan provider we are required to share our 'wholesale' price with you, this is the difference between the total price that you pay for your plan and the value attributed to your plan after our fees and costs have been taken.
Our single fixed administration fee is £285.00 and this is included in the plan prices displayed on this website. This is the only deduction from the total price that you pay for any plan that you purchase from Open Prepaid Funerals Limited, whether you do so on this website or by speaking with one of our trained advisers.
100% of the remaining balance, the wholesale price, is the starting value of your plan and no further deductions from that value are made. An example is as follows.
| | |
| --- | --- |
| Total Plan Price | £3600.00 |
| Plan Administration Fee | £285.00 |
| Wholesale Price | £3315.00 |
A caring approach at the time of need
Open don't just look after you and your plan - we look after the funeral directors who will look after you and your family at the time of need. We have a funeral directing background and know and understand what goes into a funeral – which, alongside our wealth of experience, makes us the perfect choice.
Learn more about how funeral plans work, and browse through our range of prepaid funeral plans today – varying from the Simple Plan to the Unattended Cremation.
For more information, get in touch now.