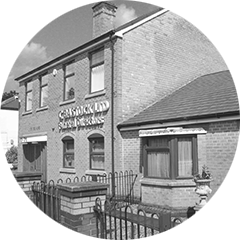 Funeral Directors
Not all funeral plan providers are the same. In a business sector that is becoming ever more aggressive in its sales tactics, fees and commissions you need to be more cautious than ever before about who you work with and whose plans you offer.
Since our launch in 2003 we have kept things simple and done exactly what we said we would do, acted in the interests of independent funeral directors and in doing so protected thousands of families all over the country.
As a funeral director in an ever more competitive marketplace it's of paramount importance that you protect the future of your business. Open offer you what is probably the best chance of doing this.
I don't know if you've noticed but the prepaid funeral planning market is becoming more complicated and more focused on how much money the plan providers can make and not how much care and thought is given to funeral directors and plan holders.
We're working hard to change this and our foundation remains much the same as it was when we started Open Prepaid Funerals Limited back in 2003. We provide prepaid funeral plans that follow a simple philosophy. Take the minimum we can afford to take in administration fees and apply the maximum growth we can afford from the trust fund to the whole plan value. We deliver funeral plans that are fit for purpose at the time of need.
You may not have had a real awareness of Open Prepaid Funerals before but we have been operating quietly and very successfully since 2003.
Our plans have averaged growth of 3.65% per annum in the ten years to April 2018. This delivers an excellent rate of return over the average lifetime of a plan and is applied to the whole plan
Funeral Director receives agreed plan price plus all applied growth at the time of need
Secure login area to see your nominated plans, their values and documentation available for download – No other provider offers this level of transparency or access
Open Prepaid Funerals is co-owned by David Bastock of C. Bastock Funeral Directors, a family firm since 1856 – we understand and care passionately about independent funeral directors
Growth is applied to both FD costs and Third Party disbursement costs – Open are the only plan provider to do this. Other providers are only applying RPI or CPI to disbursements
If you want to provide Open prepaid funeral plans you have options

You can provide our standard Open plans at our published prices
You can set your own prices for our plans
You can create your own plans with your plan names, content and pricing
All plans will receive the same growth

You don't have to exclusively use Open Prepaid Funerals Limited
Prompt settlement of funds by BACS transfer
All brochures, application forms and reply paid envelopes are provided
There are many benefits for you as a funeral director in both selling and accepting Open Prepaid Funeral Plans. Not least is the fact that, because of our background and our commitment to the funeral industry, we genuinely put clients and funeral directors first and as a result we deliver on our promises.
If you would like to learn more and arrange a no obligation chat or meeting with me personally then please get in touch, just email us here or call us directly, we're Open by name, open by nature.
I look forward to speaking with you soon.
Yours faithfully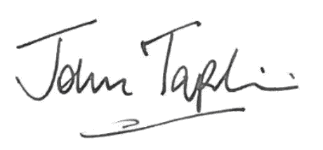 John Taplin
Director