The reasons more Independent Funeral Directors are choosing Open are simple and numerous. The biggest perhaps, is that we haven't lost sight of why we're here and what we're here to do. We're here to Serve Funeral Directors and Families.
Here are some key points as to why our funeral director clients make the Open choice.
Open started operating in October 2003 and was created by Funeral Directors for the benefit of Independent Funeral Directors. The same remains true. Open is part owned by David Bastock of C. Bastock Funeral Directors in Solihull, a business established in 1856. We listen and we deliver.
Open have a single administration fee of £195.00. No further deductions are made from the starting plan value or thereafter. This means robust plan values in the future as we're never 'chasing our tail'.
Open funeral directors have access to our secure login area 24 hours a day to see their plans, the plan redemption values and plan documentation.
In the back end there's an instalment plan payment calculator so Funeral Directors can create quotes for Plan Holders and create payment structures that fit the Plan Holder.
There are no penalties if a Plan Holder misses instalment payments, we understand people's circumstances can change and we work with them to ensure they're looked after rather than penalised.
Open Funeral Directors can take secure card payments through their logged in area of the Open website.
Open funeral directors have real flexibility

You can provide our standard Open plans at our published prices
You can set your own prices for our plans
You can create your own plans with your own plan names, content and pricing
You can simply write bespoke plans for each client as many Funeral Directors already do

Prompt settlement of funds by BACS transfer.
All brochures, application forms and reply-paid envelopes are provided.
Open Prepaid Funerals Limited are an FPA Registered Plan Provider.
Open won't try and sell plans directly to consumers in your area so we'll never be competing against you.
The Open back end platform is regarded by many that have seen it as the best available for funeral directors in terms of information available and features and benefits to help funeral directors get the maximum advantage from it.
Keeping it simple works. We don't have layers of staff and departments, we don't need them, we're accessible, if you need us, we're here and if you have a problem, we'll solve it quickly. I'm available, owner to owner, if you need to raise something or get a decision on something, you'll be able to call me, this is how we get things done.
There are many benefits for you as a Funeral Director in both selling and accepting Open Prepaid Funeral Plans, although we sell almost no plans directly to consumers. Not least is the fact that, because of our background and our commitment to the funeral profession, we genuinely put clients and Funeral Directors first and as a result we deliver on our promises.
Since our launch in 2003 we have done exactly what we said we would do, acted in the interests of Independent Funeral Directors and in doing so served thousands of families all over the country.
If you would like to learn more and arrange a no obligation chat or meeting with me personally then please get in touch, just email us here or call us directly, we're Open by name, open by nature.
More Independent Funeral Directors are choosing Open Prepaid Funerals as their preferred funeral plan provider than ever before, and from within the profession these include an Ex-COO, ex-presidents, ex and existing committee members and prominent Independent Funeral Directors from all over the UK. They all have enough knowledge to know that Open makes real sense for Independent Funeral Directors.
I look forward to speaking with you soon. By funeral directors for funeral directors.
Yours faithfully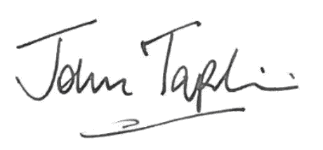 John Taplin
Managing Director