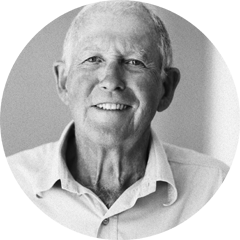 How do prepaid funeral plans work?
A Prepaid funeral is a way of planning and paying for your funeral in advance to save you and your family time and money when the time comes. This can either be through a lump sum, or by monthly instalments. Having a prepaid funeral plan in place is the simplest, most caring and most practical way to remove the financial and emotional worry, as well as the responsibility, that unexpected funeral arrangements can bring. Learn more about what a prepaid funeral plan is now, and why you should choose one with Open Prepaid Funerals.
Why choose prepaid funeral plans?
Prepaying your funeral puts you in control of your affairs and gives both yourself and those closest to you true peace of mind at what can often be an emotional and difficult time. You can find out more about how our plans work here Why choose an Open Prepaid Funeral Plan?
There are several options when choosing Open for your prepaid funeral plan. We offer a range of carefully constructed fixed-price funeral options, ranging from a Prepaid Direct Cremation plan to a fully bespoke plan personalised just for you. This can be done either with us or through an independent funeral director, just talk to us to learn more. All our plans can be adjusted to meet area requirements. Learn more about our selection of prepaid funeral plans.
Once a plan has been chosen, payment arrangements agreed and your chosen funeral director nominated and confirmed, you can rest assured that your funeral wishes will be fulfilled and that there will be no further payments in relation to funeral services required.*
For those you leave behind, planning your funeral is a caring and selfless act. It relieves the stress and worry from those closest to you, at a time when they need help and support.
Now you've learnt how funeral plans work with Open Prepaid Funerals, find out what the best prepaid funeral plan is for you from our fixed-price prepaid funeral options. Alternatively, create a bespoke funeral plan with us today – simply get in touch with a member of our expert team.
*Third party costs (also known as Disbursements) are set by local authorities and external bodies and therefore it cannot be guaranteed that 100% of the disbursement costs (not funeral director costs) will be covered at the time of need. Your chosen funeral director will be able to advise at the time.