What is this document?
This document, the Detailed Arrangements Document and the Funeral Plan Summary (the "Terms") set out the terms and conditions on which we will provide your funeral plan ("Funeral Plan"). The Terms contain important information, such as our costs, how we are remunerated, your rights and how your personal data is stored.
Read these Terms carefully. If you have any questions about the Terms or would like to know more, please raise this with the person that has offered you the plan or our customer enquiries department, which can be contacted using the details below. If you do not agree with these Terms you must cancel them in accordance with the section headed "Cancellation" below.
Who are we and what do we do?
Open Prepaid Funerals Ltd ("we", "us" or "our") is a funeral plan provider.
You can contact us using the following contact points;
Post: Open Prepaid Funerals, The American Barns, Banbury Road, Warwick, CV35 0AE.
Tel: 0330 660 0072
Email: enquiries@openprepaidfunerals.co.uk
Web: www.openprepaidfunerals.co.uk
All communications between you and us will be in English.
We are authorised and regulated by the Financial Conduct Authority with firm registration number 962403.
You can check this by looking on the Financial Services Register which can be accessed via their website https://register.fca.org.uk/ or by contacting the Financial Conduct Authority by telephone on 0800 111 6768 or at the following address; 12 Endeavour Square, London, E20 1JN.
What will we do?
We will explain the key features of the Funeral Plan and will complete a Demands and Needs Questionnaire so we can understand your circumstances and offer you a Funeral Plan.
We will provide you with a Funeral Plan Summary and Detailed Arrangements Document in writing. If there is anything missing in the Funeral Plan Summary or Detailed Arrangements Document, please let us know.
We will write to you if we become aware of a conflict of interest for example where our interests or those of another client become conflicted with your interests and ask for your consent prior to proceeding with your instructions. Under the terms of our conflicts of interest policy, where we cannot otherwise manage an identified conflict of interest, we may be unable to provide you with the services described above. We will inform you in writing should this situation arise.
As part of our regulatory requirements, we are required to verify your identity and retain your records both during and after the provision of our services to you. Where we use an electronic system to verify your identity, this will not affect your credit reference or your ability to obtain credit.
Definitions used in this document
"Accidental Death" means a single, unexpected, unforeseen and unintentional incident that is not a symptom of a disease or illness.
"Administration Fee" This is the fee charged by Open Prepaid Funerals for setting up the plan.
"Commencement" The day on which we confirm to you that we have agreed to provide you with a Funeral Plan.
"Covered Individual" The individual(s) identified in the Detailed Arrangements Document whose funeral is provided for in accordance with these Terms.
"Disbursements" means costs for goods and services which are not provided by your Nominated Funeral Directors. This includes, for example, a religious minister, a florist, a crematorium or cemetery operator.
"Fail" means the appointment of a liquidator, receiver, administrator, special administrator or trustee in bankruptcy, or any equivalent procedure in any relevant jurisdiction in relation to us.
"FCA" means the Financial Conduct Authority or any successor body.
"Funeral Arrangement Fees" means the costs set out in the "Funeral Arrangements Services" section below.
"Nominated Funeral Director" The funeral director or funeral home appointed in accordance with section headed "Nominated Funeral Director" in these Terms that will provide the funeral service in accordance with the Funeral Plan.
"Nominated Representative" The individual identified in the Purchase Agreement Form who you may choose to inform about the existence of the Funeral Plan.
"Redemption" / "Redeemed" The point at which a death certificate, or Certificate for Burial or Cremation (GR021 in Northern Ireland) has been accepted by us.
"Trust" means the Open Prepaid Funeral Trust, the Trustees of which can be contacted at: Secretary to the Board of Trustees, Open Prepaid Funerals Trust, The American Barns, Banbury Road, Warwick, CV35 0AE.
"you" "your" The individual who has bought the Funeral Plan for the Covered Individual.
What does your Funeral Plan cover?
There are three elements to funeral plan costs: Funeral Arrangement Services, Disbursements and an Administration Fee for setting up the plan.
Funeral Arrangement Services
Your Funeral Plan will guarantee the cost of Funeral Arrangement Services as set out below:
Local (please see the Detailed Arrangements Document for any specified radius) collection of the deceased to your Nominated Funeral Director during normal working hours. Your Nominated Funeral Director will arrange collection if the plan holder dies elsewhere in the UK. A separate fee may be payable because the costs of collection will vary depending on the distance and availability of transport. Your Funeral Plan does not cover the cost of repatriation from outside the UK. Your Funeral Plan does not cover the costs of a funeral on a weekend, public holiday or bank holiday.
The Funeral Plan Summary and Detailed Arrangements Document identifies the aspects of the Funeral Plan that you have purchased.
Disbursements
A contribution can be made to disbursements which may include;
Crematorium Fee: the cost of the cremation itself
Officiants/Ministers Fee, to preside over the funeral service
Church Fees, including Verger, room hire and heating
Use of cemetery chapel (or equivalent) for the funeral service
Organist or recorded music license
Doctor's Fee, the costs of a cremation medical certificate
Purchase of an ashes plot (cremation)
Interment of Ashes (cremation)
Exclusive right of burial (burial)
Contribution to or purchase of a new grave plot (burial)
Contribution to or purchase of a new headstone or memorialisation (burial)
Burial Fees; grave preparation and interment fees (typically grave digging, re-opening, burial and closing).
Headstones/Memorials; removal, engraving (based on definitive number of characters determined at the time of application), refurbishment and refitting
Obituary notices
Floral tributes
Orders of Service, Books of Condolence, Memorial Boards
Specialist funeral vehicles
Online Streaming Services
Choir, bell ringers and other ancillary church fees
Doves release, solo singers and musical artists.
The contribution to disbursements does not guarantee to cover the cost at the time of need. We can only provide you with an estimate of the contribution that you need to make in order to pay the costs of the Disbursements at Redemption.
Costs
You must pay the total price set out in the Funeral Plan Summary (including a £285 administration fee) for arranging the Funeral Plan, which will be deducted from the amount paid into the Trust on Commencement.
Funeral services do not incur VAT at the date of the agreement. However, if VAT or any other form of tax becomes chargeable on a funeral service or part of it in the future, the person arranging your funeral must pay VAT (or equivalent tax) at the time of the funeral. Other taxes or costs may exist that are not paid through us or imposed by us.
If you choose to pay for your plan by instalments over 12 months or less, you will not be charged any interest. If you choose to pay for your plan by instalments over a period of between 12 months and 2 years, you will be charged interest at a rate equivalent to 4.9% per annum.
What are your payment options for your funeral plan?
We accept direct payment by cheque, bank transfer, credit or debit cards.
We do not accept cash.
We will allow you to settle the cost of the plan in monthly instalments for a maximum term of two years by direct debit up to a maximum age of 90.
If you choose to pay by instalments and you die within two years from Commencement by any other means than Accidental Death then we will return the instalments in full.
If you choose to pay by instalments and you die of Accidental Death within two years from commencement then the plan will pay out the original plan value if all payments have been made to that point.
If you do not make the payments, where there is a shortfall of 2 consecutive payments, Open Prepaid Funerals will write to you by post or email within 5 days of the second missed payment and provide a statement showing:

The individual payments due; and
The total amount of the payment shortfall; and
You will be notified that unless the shortfall is settled in the next 10 working days, then the plan will be cancelled, and a refund of instalments will be paid.

Full payment for the Funeral Plan must be made before the Covered Individual reaches the age of 90.
Where will your funeral plan payments be held?
Your payment for the Funeral Arrangement Services will be held on trust by the Trust.
A payment will be made out of the Trust to us for the cost of providing the funeral when it is provided. This payment will cover the cost of the funeral services set out in the plan regardless of the market rate for funeral services or the growth of the fund.
If the value of the sums held in respect of the Funeral Plan Arrangements in the Trust exceed the cost of the Funeral Arrangements Services at Redemption, the Trust will retain the surplus.
Your contribution towards Disbursements will also be held by the Trust. If the value of the contribution grows to more than the Disbursements at the time the payment is made, the Trust may retain the surplus. If the value of the contribution does not grow by the time the payment is made, the person arranging the funeral may receive no more than the original contribution.
What happens on Redemption and who will provide the funeral services?
Your plan will set out the Nominated Funeral Director who will provide the Funeral Arrangements Services. If you do not nominate a Funeral Director we will nominate one for you.
If your Nominated Funeral Director is not able to perform the funeral for reasons outside of our control, we will appoint an alternative funeral director at no additional administration charge. If the person arranging the funeral does not agree to any alternative, he or she can cancel the plan. We will refund your payments less the original administration fee of £285.
On confirmation of death of the Covered Individual, the Nominated Representative or Next of Kin should contact the nominated funeral director in the first instance. The purchase of this Funeral Plan does not confer on the purchaser the lawful right to arrange the funeral for the Covered Individual at Redemption and the person(s) who have that right may not choose to enact the Funeral Plan or carry out any Personal Requests.
In the event you change your address we may, but do not have to, agree to you appointing an alternative funeral director as your Nominated Funeral Director.
Can you or we transfer this funeral plan?
We may transfer, assign, sub-contract, charge or otherwise deal in any other manner with all or any of our rights or obligations under these Terms without your prior written consent. We will always tell you in writing if this happens and we will ensure that the transfer will not affect your rights under these Terms. These Terms are personal to you and you may not transfer, assign, sub-contract, charge or otherwise deal in any other manner with all or any of your rights or obligations.
---
HOW CAN YOU CANCEL / TERMINATE THIS PLAN?
You can cancel this plan at any time by contacting our customer enquiries department by post, email or telephone.
If you cancel your plan within 30 days of Commencement or within 7 days of initially nominating a Nominated Funeral Director, we will refund you in full.
If you cancel your plan at any time after 30 days of Commencement, we will refund your payment less the original administration fee of £285.
If you pay by instalment plan and cancel within the first 2 years of Commencement, we will return your instalments in full.
If you cancel an instalment plan after 2 years following Commencement you can either receive a refund less the administration fee of £285 or the plan can remain in place to take up or use towards funeral costs in the future at the time of need.
We will make any refund to you within 30 days of you providing us with notice of cancellation.
In all instances, you acknowledge that you lose your right to cancel once the Funeral Plan has been Redeemed. Where you cancel, you will withdraw from the Funeral Plan and these Terms will be terminated.
---
WHAT INFORMATION DO WE HOLD ABOUT YOU AND WHAT DO WE DO WITH IT UNDER DATA PROTECTION?
We will collect and store your personal and financial information which will be handled in accordance with the Data Protection Act 2018 as amended, extended, re-enacted or consolidated from time to time (including without limitation the implementation of the General Data Protection Regulation 2016/679/EC) (data protection legislation). For the purposes of data protection legislation, we are the data controller and we will process your Data in accordance with articles 6 (1)(b), 6 (1)(c) and 9 (2)(a) of the General Data Protection Regulation 2016. We will use your information to ensure proper performance of our terms and conditions and to comply with our legal obligations when providing the services as further described below.
We will use your name, address, email address, contact number, date of birth and financial information ('personal information') to provide our services to you and verify your identity and this may require us to pass your personal information to, electronic verification providers, IT Software providers who store data on our behalf, auditors, actuaries, your nominated representative and the funeral director chosen to carry out your funeral.
We may be required to pass on your personal information to the Financial Conduct Authority (FCA), Financial Ombudsman Service (FOS) or the Financial Services Compensation Scheme (FSCS) to help with an investigation or complaint or other authorities as required by law.
For further information, on how your personal information is used, including your rights to access the personal information, and who to contact if you have any queries, please see our Privacy Policy which is available at http://www.openprepaidfunerals.co.uk/privacy-policy or by contacting Privacy Officer, John Taplin on 0330 660 0072.
---
WHAT HAPPENS IF YOU HAVE A COMPLAINT?
If you are unhappy with the service you have received or a product we have arranged on your behalf, a copy of our complaints procedure, which sets out how we will handle your complaint and is available upon request or on our website at https://www.openprepaidfunerals.co.uk/how-to-make-a-complaint.
If you would like to make a complaint, please contact us either in writing to: Complaints, Open Prepaid Funerals Limited, Suite K The American Barns, Banbury Road, Lighthorne, Warwick, CV35 0AE or by e-mail: enquiries@openprepaidfunerals.co.uk or by telephone: 0330 660 0072.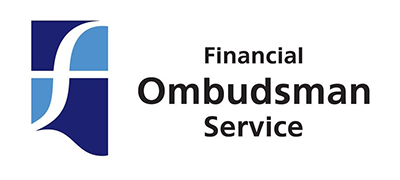 If we are unable to settle your complaint or you are unhappy with our response, you may be able to refer it to the Financial Ombudsman Service (FOS).
Further information about the FOS is available from their website: www.financial-ombudsman.org.uk or by calling them on 0800 023 4567.
---
WHAT HAPPENS IF WE FAIL?
By entering into these Terms you agree that, if we Fail, you give us your prior and informed consent for the transfer of our obligations to another firm that is authorised to provide funeral plans that is arranged by an insolvency practitioner appointed to us that will result in the funeral plan contract being continued on the same terms as these Terms or where the transfer is arranged by the FSCS and is on terms corresponding in all material respects (so far as it appears to the FSCS to be reasonable in the circumstances) to these Terms. We do not require the consent of the Covered Individual in respect of the transfers set out in this clause.
Without prejudice to you or the Covered Individual asserting any rights against the Trust, you irrevocably appoint us, for the duration of these Terms, as your agent for the purposes of asserting any right or interest that you have in the Trust.
---
ARE WE COVERED BY THE FINANCIAL SERVICES COMPENSATION SCHEME?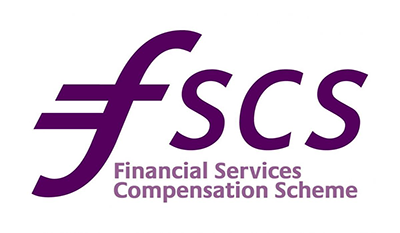 Yes, we are covered by the FSCS. You may be entitled to compensation provided you meet the eligibility criteria if we are unable to meet our obligations.
Further information about the FSCS is available from their website: www.fscs.org.uk
---
OTHER IMPORTANT TERMS
In these Terms, words following "including" or "include" are not an exhaustive list, "writing" or "written" includes emails but not fax, reference to any laws, statutory provisions or regulatory rules are as amended or replaced from time to time, and a "business day" is a day other than a Saturday, Sunday or public holiday in England.
We are only responsible for loss or damage you suffer that is a foreseeable result of our failure to comply with these Terms. Loss or damage is foreseeable if either it is obvious that it will happen or if, at the time these Terms was made, both we and you knew it might happen. We do not exclude or limit our liability to you where it would be unlawful to do so, such as liability for death or personal injury caused by our negligence or for fraud.
Neither we nor you will breach this Agreement or be liable for any delay or failure to perform any obligations if it is beyond that person's reasonable control, in which case the affected party shall be entitled to a reasonable extension of time, provided that it continues for 2 months, the party not affected may end this Agreement.
Even if we delay in enforcing these Terms, we can still enforce them later. If a court finds part of these Terms illegal, the rest will continue unaffected in full force and effect.
Should further work be required outside of these terms and conditions, a fresh terms and conditions will be issued, so that no misunderstanding can arise between us.
We may at any point prior to the time of need change the conditions of this contract due to circumstances beyond our control. We will provide you with reasonable notice of the change. If you do not agree with the change, you are free to terminate the plan. We will offer a refund of payments towards the plan paid in to the Trust, excluding the original administration fee.
These terms and conditions supersede all previous written terms and conditions between the parties in respect of the agreed services detailed in these terms and conditions and may not be modified except in writing, signed by both parties.
Third party rights under the Contracts (Rights of Third Parties) Act 1999 are excluded, which means that no other person (except the Nominated Representative) shall have any rights to enforce any of these Terms.
These terms and conditions shall be governed by English law and you and we can only bring legal proceedings in England or in the court of the country that you reside in if you reside in Wales, Scotland or Northern Ireland.
Any notice required by these Terms must be given by hand or sent by prepaid post. You must send any notice to us to the address or email address in the "Who are we and what do we do?" section above. We will contact you and provide notices to you by using the correspondence address and/or email address you have most recently provided us with written notice of. Any notice given by post, which is not returned to the sender as undelivered, shall be deemed to have been given on the third Working Day after the notice was posted. Notices by email shall be deemed to have been received on the next working day after the email was properly sent. Proof that the envelope containing it was properly addressed, posted and that it has not been returned to sender, shall be sufficient evidence that such notice has been duly given. You should notify us if you change your correspondence address (which must be within the United Kingdom) or any other contact details you have provided to us.