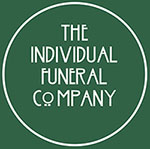 The Individual Funeral Company
01865 714 130
theindividualfuneralcompany@gmail.com
86 Rose Hill, Oxford, OX4 4HX
The Individual Funeral Company found its home in Rose Hill eight years ago. As a company, it was really important that we weren't just transparent with pricing (which was revolutionary when we opened) but we wanted a warm and welcoming environment for our clients.
Nearly a decade later, we are highly sought after to arrange bespoke and highly complex services as well as being known for arranging eco friendly services at natural burial grounds.
As for the future of the company, we don't want multiple offices and lots of staff. We want to remain a small company where all of our clients get our complete and undivided attention while arranging the most memorable funeral services to commemorate and honour special people.
We pride ourselves in being able to offer unique and bespoke services. What we have become known for in Oxfordshire are funeral services that other funeral directors either wouldn't attempt or would really struggle to arrange. It is these types of services we absolutely love working with our clients to achieve exactly the type of funeral they want.
For example, we are the only funeral director in history who has arranged a funeral service in the Ashmolean Museum. As far as we know, we are the only funeral director in modern times who has transported someone to his funeral by boat down the Thames through Oxford. We have arranged countless funeral services where the person arrived in a motorcycle hearse and we have helped our clients have a service in their back gardens and have facilitated burying people on their own land.
Should you want a non-religious service, we work with some wonderful people who will meet with you and write a service completely from scratch as well as being able to undertake a full Catholic Mass, Greek Orthodox or Church of England church services.
When you think something is impossible, we are very much the people to call.
Pre-payment plans and pre-arranged plans can be fully customised with different types of transport, different types of coffin and are able to be personalised down to the last detail.
We specialise in traditional, eco-friendly and highly bespoke funerals along with any of Open's standard plans.
You can call us any time to talk through options on 01865 714130.