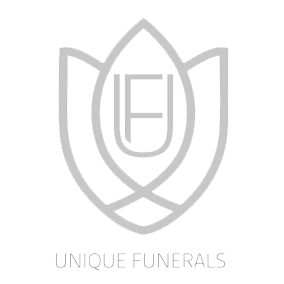 Unique Funerals
0161 703 9944
paul@unique-funerals.co.uk Or info@unique-funerals.co.uk
11A Memorial Road, Walkden, Worsley, Manchester, M28 3AQ
As funeral directors in Salford, we are here to help families plan a funeral and saying goodbye in a manner that is respectful and unique.
Our team is made up of highly trained funeral professionals who have the knowledge and experience to assist with every aspect of the funeral service including pre-arranged funeral plans, wills & trusts, and probate.
As Independent Funeral Directors we are here to help you arrange your funeral with respect and thoughtfulness. We can help guide you step by step through all the various options when planning your funeral. Afterall, it's what we do every day. We take immense pride in our level of service too. So, you can take confidence in knowing that when the time comes everything will be taken care of; both financially and emotionally.
Planning your own funeral can provide peace-of-mind to you and your family. By planning your service in advance, you can design and specify the exact type of service you'd like, so that your friends and family celebrate you as you wish.
Prepaying your funeral is not only sensible it also provides emotional and financial support to you and your family through the knowledge your funeral is paid for, and your final wishes will be met when the time comes.
Five reasons you're better off buying your pre-paid funeral plan from us:
Choose exactly what you want and pay only for what you need – We won't sell you a set funeral package! We believe you should have total control over your funeral and be allowed to customise every aspect of it.
Guaranteed acceptance – With no medicals or questionnaires
Protection against rising funeral costs – The price you pre-pay your funeral, are the prices charged today by Unique Funerals and not a set price charged by the plan provider.
Fair and honestly priced funeral plans – Open have a single administration fee of £195.00. No further deductions are made from the starting plan value or thereafter. This fee is clearly shown on the plan.
Putting you in control – Buying a pre-arranged funeral plan from Unique Funerals enables you to choose us as your funeral director rather than having one nominated for you should you use a third-party seller.
Our Other Offices.
Unique Funerals, 102-104 Liverpool Road, Eccles, Manchester M30 0WZ
Unique Funerals, 147 Worsley Road, Winton, Eccles, Manchester M30 8LY