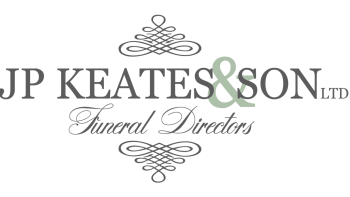 J P Keates & Son Funeral Directors Ltd
01538 752164
JPKEATESANDSON@AOL.COM
BANK HOUSE, 37 BANK STREET, CHEADLE, STAFFORDSHIRE, ST10 1NR
JP KEATES & SON IS A TRADITIONAL FAMILY RUN BUSINESS WITH OVER A CENTURY OF PROFESSIONAL SERVICE
Bereavement is a difficult and emotional time for all those involved and practical decisions have to be made about arranging a funeral. Options and formalities can be stressful and worrying at such a sensitive time and our aim is to provide reassurance and guidance whilst carrying out yours or your loved ones wishes.
We pride ourselves in having years of experience in this business and fully understand the need and support required. We also feel it is imperative to be available whenever you need us and a reason why we operate a 24 hour service.
Our service is offered with care, support and guidance with all aspects of arranging a funeral. We have a 24 hour personal service and offer prepaid funeral plans (see below). We can arrange a visit to your home, or if you prefer, you can make an appointment and visit our office.