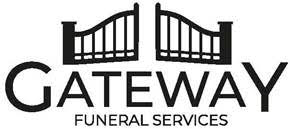 Gateway Funeral Services Ltd - Birkenshaw (HO)
01274 653 115
Info@Gatewayfunerals.co.uk
Arnold House, Southfield Terrace, Birkenshaw, Bradford, BD11 2AN
Gateway Funeral Services have been serving the local and wider Yorkshire community since 2008, offering a personalised, honest and affordable service, enabling everyone to have access to a dignified and caring goodbye.
We provide all kinds of funerals to suit any budget or requirement, from direct cremations to large church services and committals. We work closely with the local community to ensure we're meeting the demands of what is needed to provide the best care and support possible.
To ensure that we can always be there for you and your family, our team are here for you 24 hours a day, 7 days a week, 365 days a year.
If you need help, please call our freephone number: 0800 007 6842